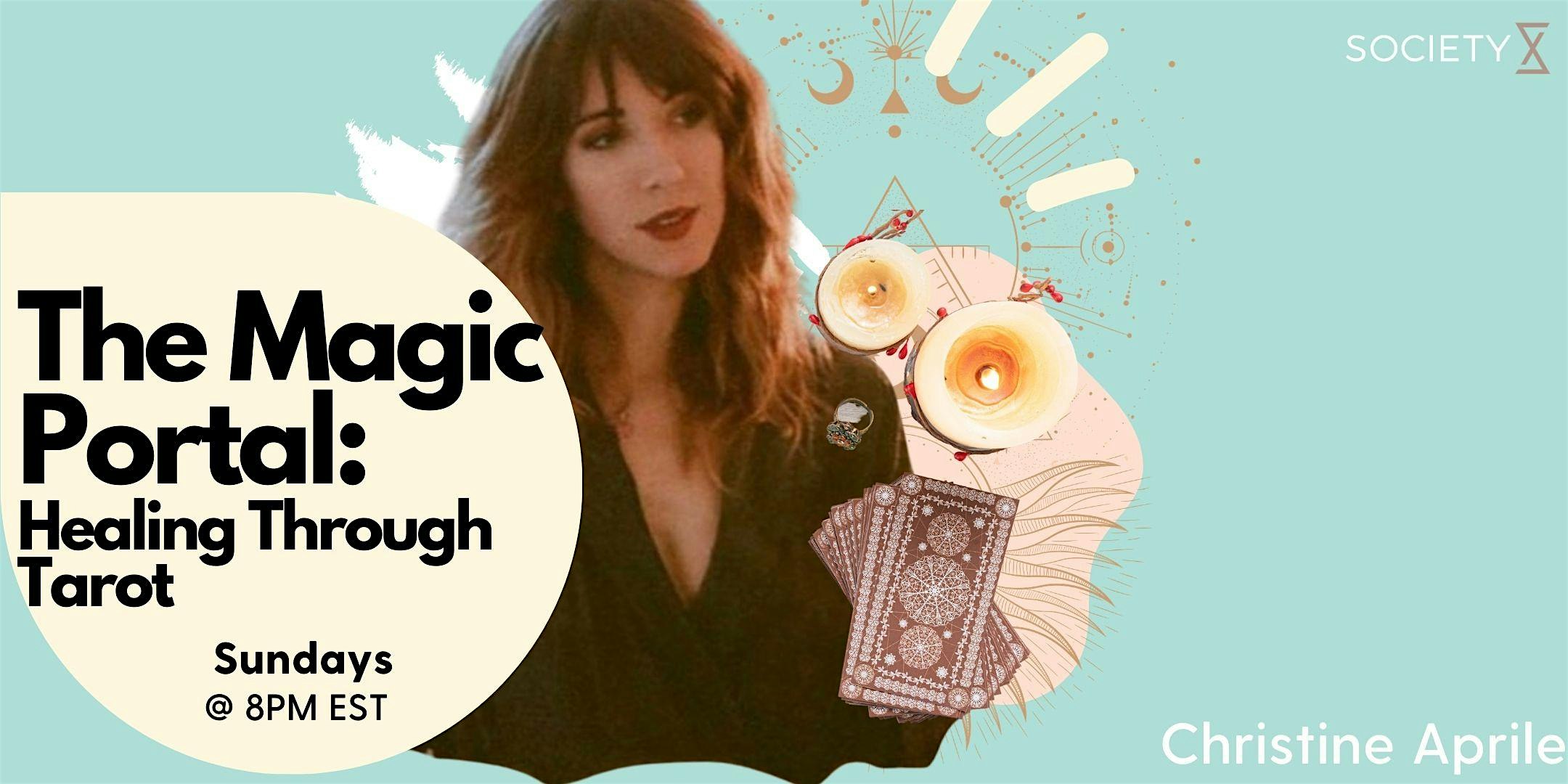 Have you ever wanted to learn more about the tarot but didn't know where to start? This year the Magic Portal will be teaching the art of th
Wednesday, June 10, 2020, 2:00:00 AM UTC
Have you ever wanted to learn more about the tarot but didn't know where to start? This year the Magic Portal will be teaching the art of th
Class is now Fridays 7pm est About This Class:
Have you ever wanted to learn more about the tarot but didn't know where to start? This year the Magic Portal will be teaching the art of the tarot! Each class for the next 78 weeks will be dedicated to teaching each card of this well known divination practice.
Each class will be a deep dive into the symbolism, esoteric meanings and psychological aspects of the Rider Waite Smith deck. We'll also be using the cards as a portal into our intuition and the healing revelations that the tarot provokes.
Students are welcome to use different decks with for this class, and we'll be discussing the similarities and differences between the various interpretations of the tarot that exist.
What You Need For Class
Something to write with, a dedicated tarot notebook and a deck if you have one!
What You Will Learn In This Class
How to read the tarot and how to develop your intuition
About Christine Aprile
Christine of Receptive Tarot & Healing is an intuitive tarot reader, Reiki II healer, clairvoyant and dream interpreter with over a decade of experience reading for the public. She also leads sound healings and guided meditations throughout the Los Angeles area. Her spiritual journey began with her first precognitive dream at the age of 7, sparking a lifelong passion for metaphysics. While earning her BFA in video pro, Christine became deeply aware of the need for spiritual understanding and healing within American culture. She began creating films and music centered around the tarot and shamanic experiences, subjects that still inspire her creative and healing practice today. Her writing can be found at Astrology.com, where she pens a weekly article about the intersection between astrology and music. Christine's tarot and Reiki sessions are informed by her study of symbolism and mythology, with a focus on healing emotional trauma and identifying familial karma. Her Reiki healings often go deep, revealing the root emotional cause of disease and offering down-to-earth advice for improving spiritual and emotional health in daily life.
#witches #witchesofinstagram #witch #witchcraft #magic #wicca #pagan #witchy #witchythings #magick #witchyvibes #wiccan #spells #tarot #occult #witchlife #pagansofinstagramv #witchery #witchesofig #paganism #witchywoman #crystals #wiccansofinstagram #goth #love #instawitch #spirituality #spiritual #love #meditation #spiritualawakening #peace #healing #life #god #wisdom #mindfulness #yoga #selflove #awakening #consciousness #soul #faith #motivation #inspiration #believe #enlightenment #art #energy #tarot #quotes #lawofattraction #nature #lightworker #happiness #societyx #virtualclasses #virtualevents